The Path to Colorado Nonprofit Law, PLLC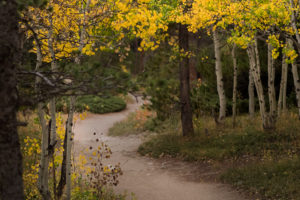 Prior to moving to Colorado in 2000, Kimberly spent ten years in Washington, DC as a Congressional staffer, a White House law clerk, an enforcement attorney for a federal regulatory agency, and an associate attorney at a boutique DC law firm. Her time in Washington equipped her with lifelong skills for navigating the legislative and regulatory processes in which nonprofit organizations must operate.
When an opportunity to move beyond federal policy work and into executive management emerged, Kimberly took it. As Vice President of Jobs for America's Graduates, she led the national organization's efforts to expand its programs of state affiliates by traveling across the country to help state and local leaders launch affiliated nonprofit organizations.  A few years later, Kimberly was asked to serve as chief advisor to the president of the nonpartisan intergovernmental organization, Education Commission of the States. In this position, she led the nonprofit's day-to-day operations and managed its $13 million annual budget. The next step in Kimberly's career path took her to another senior management position in a well-known national nonprofit organization, ACT, Inc. As a regional director for the national educational testing company, she led the company's efforts to advance the organization's programs within the state and local educational systems across seven Midwest states.
In 2008 Kimberly took leave from the workforce to develop a new set of skills in an entirely different area – parenting. While engaged in this demanding on-the-job training program, she also found time to join several other passionate parents in Longmont to launch a new charter school. As a founding member of the school's board of directors, her efforts included writing governance policies on employees, finance and various other matters critical to structuring a successful nonprofit corporate entity. It may have been three years of volunteer work, but, as so many volunteers know, it required substantial dedication and time.
Kimberly's motivation to return to the practice of law can be traced, in part, to her experience as a founding member of the nonprofit charter school. She experienced first hand the challenges faced by a fledgling nonprofit organization in finding legal counsel who was knowledgeable about nonprofit organizations and, just as important, was affordable. While there are many well-respected firms in Denver and Boulder that practice business and tax law, their fees often make them out of reach to many of the nonprofit organizations in the Front Range. Similarly, many of the more affordable attorneys do not serve nonprofit organizations on enough occasions to truly understand the specific needs and objectives of the nonprofit sector. Kimberly opened her firm to address these gaps in services to the growing number of nonprofit organizations in the community.